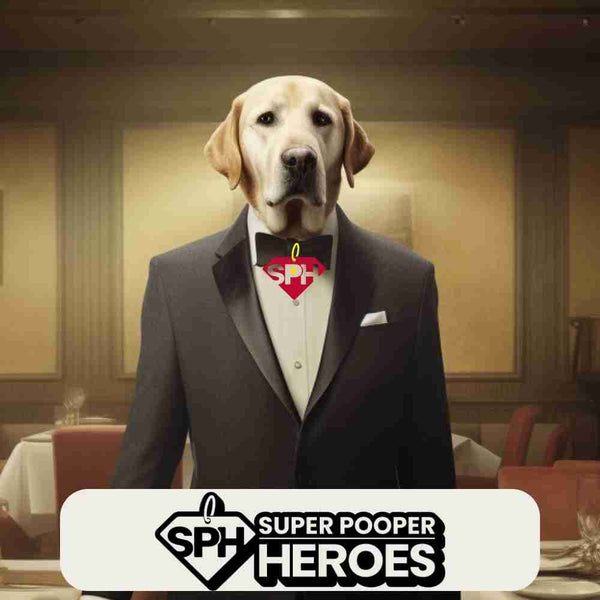 Time is the only non-renewable resource.
Don't spend yours picking up the dog poop.
Let us do the dirty work.
Subscriptions are for 1 month. Cancel any time.
Text Poop to Super Hero Pete at 602-717-7458 for questions or to set up a consultation.
START BY FILLING OUT THIS FORM
FAQs
We will set a day(s) of the week you can expect us. We generally work between 7 AM and 6 PM. Currently, we scoop Friday through Monday. (Help us grow  - we look forward to scooping 7 days a week!)
What if we miss a pile? Contact us within 24 hours and we will rush back to correct our crappy mistake.
We do not require you to be home.
Do we need access to your outside gate? Yep! If you have a combination lock, please share the code with us. Should you want us to provide a combination lock, let us know.
How will we recognize your team? Our staff our great-looking pooper scooper will be wearing the Super Pooper Hero Gear.
Will you confirm you are going? Indeed the Super Pooper Heroes will text the day before and text a picture of the secured gate upon completion of their excellent work.

We Love Dogs! If your dog is sociable towards strangers, you are welcome to leave your dog outside while our Super Pooper Heroes work their magic. However, if your dog tends to be protective or unfriendly, we kindly request that you keep your dog indoors until we have finished our work. Ensuring everyone's safety is our top priority, and we appreciate your cooperation!