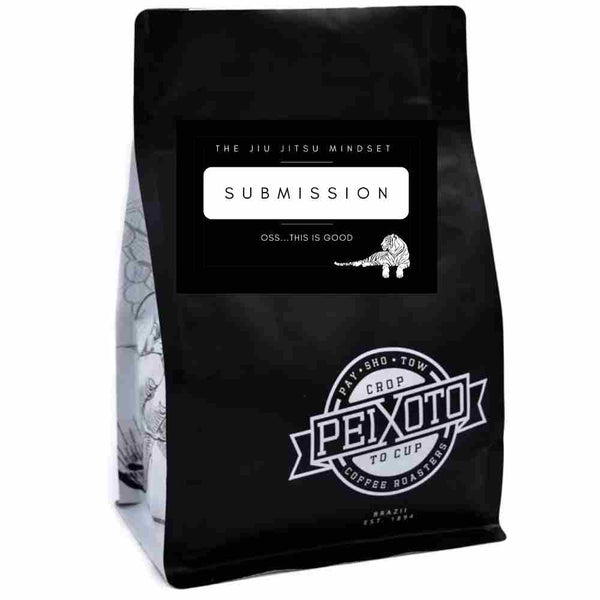 Submission is the official coffee of The Jiu Jitsu Mindset podcast.
Subscribing to our coffee program is the easiest way to support Professor Lucas and Pete's goal to encourage more people to start their Jiu Jitsu journey. 
Our coffee beans are sourced from the Peixoto Family's coffee farms in Brazil.
These beans are roasted locally in Chandler, Arizona. These are whole beans (not ground.)
This coffee is enjoyed best while listening to Professor Lucas Rubbo and Pete Deeley talk about all the powerful ways that Jiu Jitsu can positively affect your life. You can find our podcast here.
(This page is for pick-up at GB Ocotillo only.)