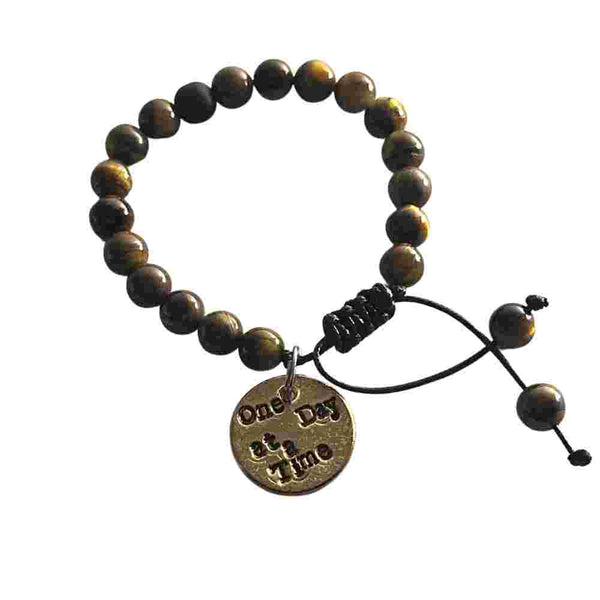 Who in your life needs to receive this message today?
This is a perfect gift to help someone take things one day at a time. Stay with them at every moment by giving them something that will be with them wherever they go. This will help them stay strong and remind them that they are loved.
HANDCRAFTED UNIQUE - Handcrafted with love makes a unique personal gift for that special someone with meaning. 
*PACKAGE AND SIZE* Comes in an envelope. No wrapping is needed. The charms is 22MM wide (about the size of a quarter.) The Tiger's Eye Bracelet is adjustable.
God grant me the serenity to accept the things I cannot change, courage to change the things I can, and the wisdom to know the difference.