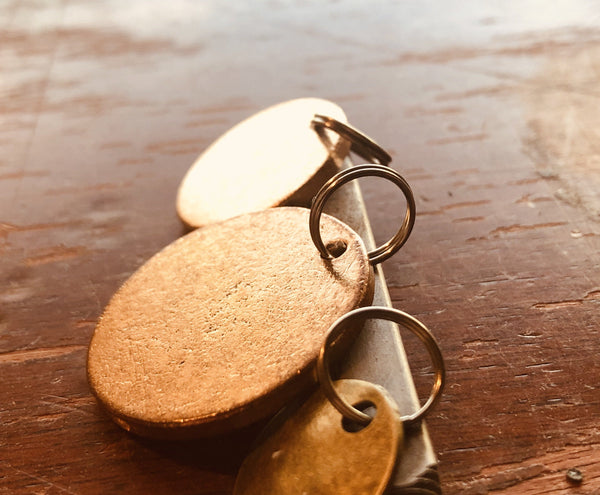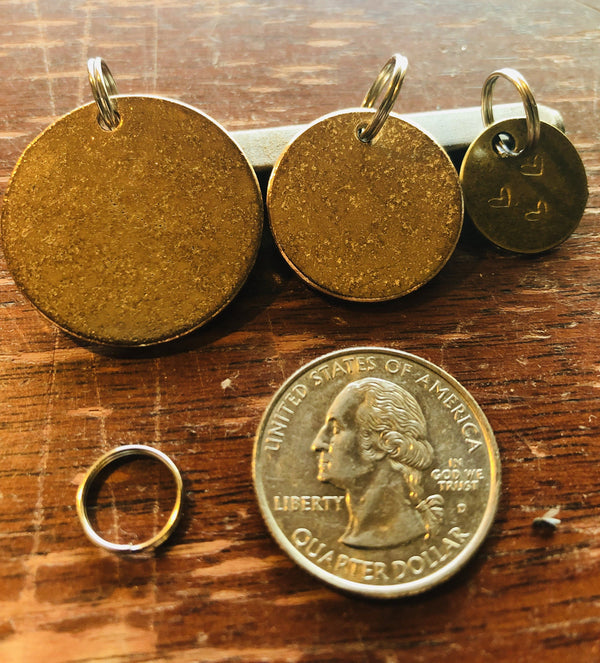 The split ring is much tougher than the safety pin but less elegant.
Most of our Teeny Tiny Charms are stamped on the middle-sized material.
Some words  - like blessings - are placed on the larger material.
And the Itty Bitty Heart is the little guy.
Like all split rings, they are a pain in the rear-end to get the charm on - but once it is on - it should be very secure.